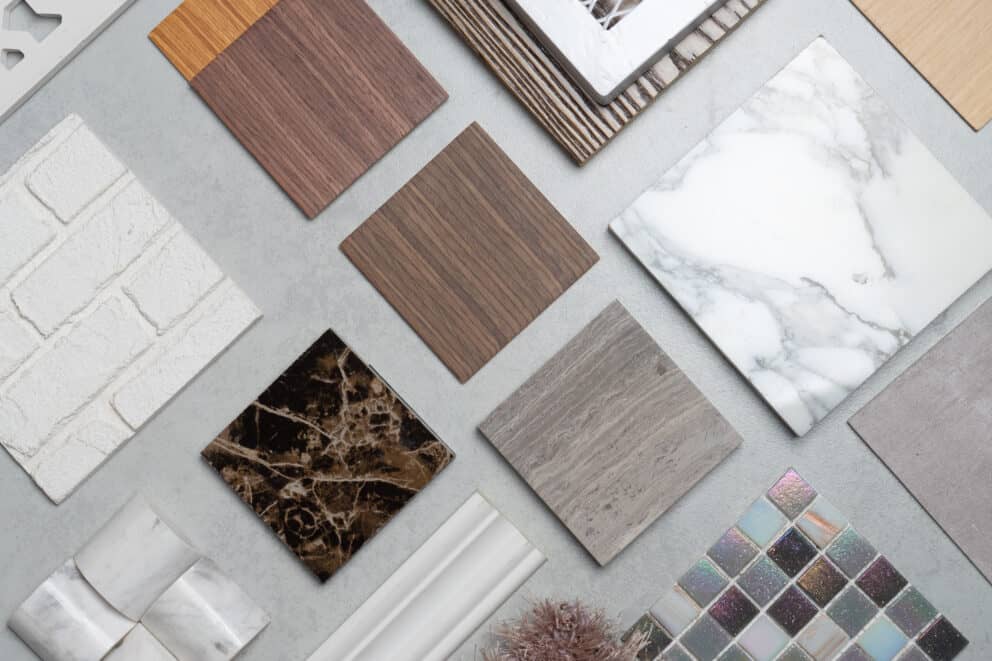 Material Spotlight: Fiber Resin
At Isinglass Designs, we believe that our customers should have as much information as possible when making decisions about major investments like furniture for their properties. That's why we're starting a blog series about all of the different material options available to our customers. First up is fiber resin.

Fiber resin is a compact laminate that thermally fuses multi-layer materials directly onto industrial grade particleboard or fiberboard. The result is a product that has no glue lines, is impact and abrasion resistant, and will never show signs of wear or lifting around the edges. That's a lot of words to say that fiber resin is as beautiful, impermeable, and durable. In fact, it is resilient enough to be used in laboratory, medical, and educational environments. That toughness is exactly why we use fiber resin at Isinglass Designs to craft lighter-weight, hygienic, and customizable tabletops that are ready to endure the rigors of the hospitality industry for years to come. As if that's not enough, they're also cost-effective, providing you with a versatile, durable, and economical option to elevate the decor of your property. Read on to learn more about the benefits of fiber resin in the hospitality industry!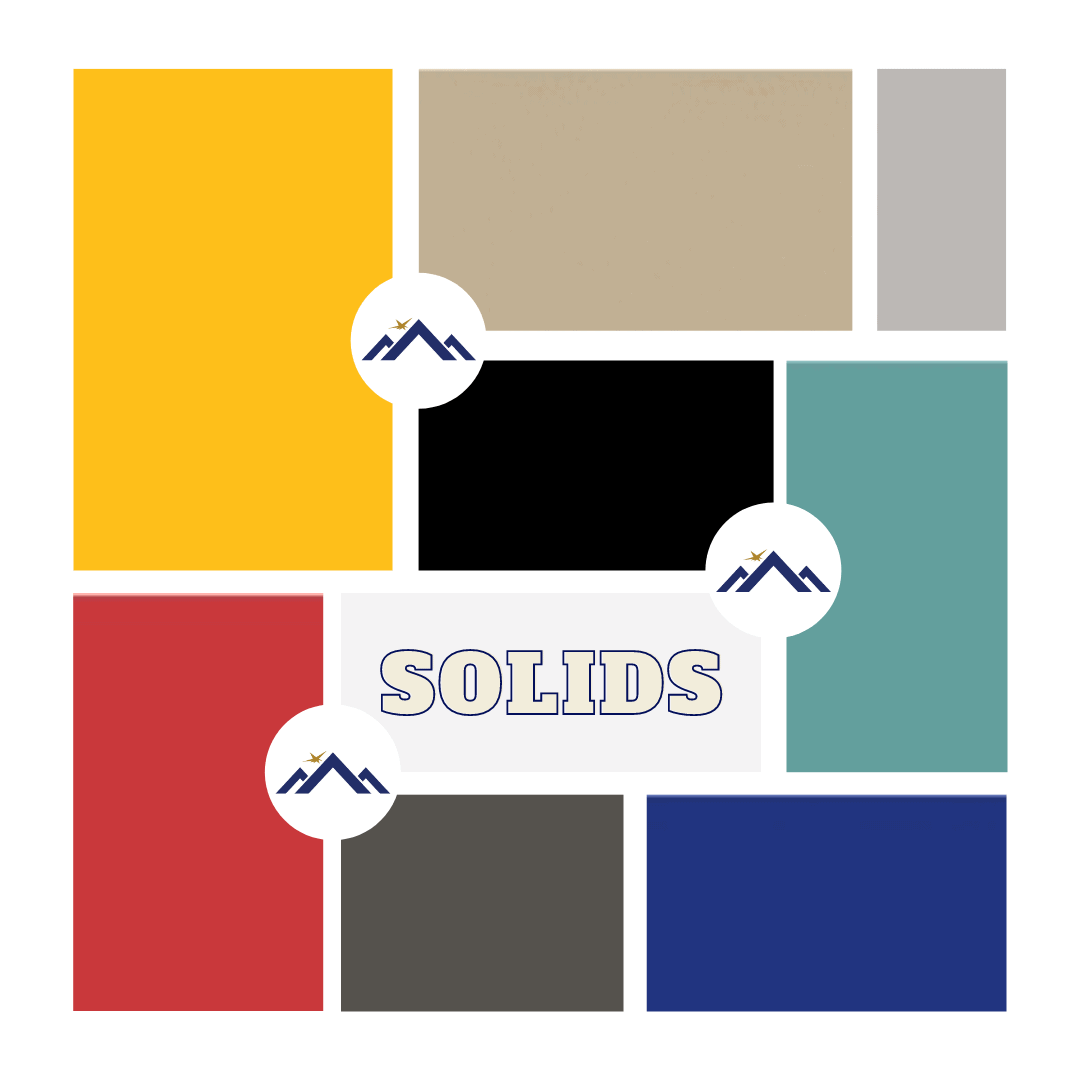 1. Fiber Resin is lightweight yet durable.
Tabletops made from fiber resin are not only significantly lighter than traditional ones made of glass and other materials while offering the same durability. Plus, your staff will be sure to thank you as the lighter weight makes set up and tear down more efficient and less physically demanding. That means your staff will have to spend less time arranging heavy furniture for events and more time ensuring that all the other details are just right to give your guests a top-of-the-line experience.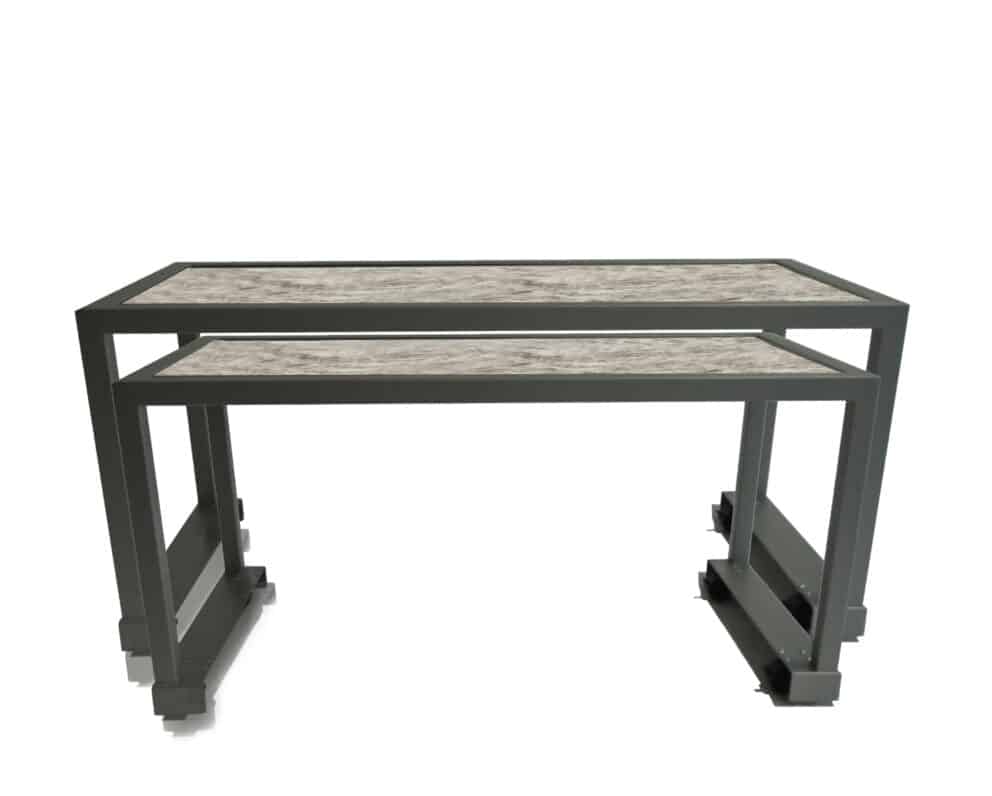 2. Fiber resin provides an impermeable surface.
The benefits of impermeability are hard to overstate. Fiber resin does not allow germs to settle into tiny crevasses, making it an ideal option for high-traffic areas where there is high guest turnover. Because it is a material originally designed for laboratory, medical, and educational applications, fiber resin is designed to be completely hygienic, full stop. Simply wiping down fiber resin tabletops with a disinfectant is sufficient for sanitization and its high level of durability means that it can withstand repeated cleanings without showing wear or tear. As an added benefit, this impermeability makes fiber resin perfect for outdoor use, as well. Paired with powder-coated steel or stainless-steel table bases, you never have to worry about your outdoor furniture succumbing to the elements through erosion or fading. We even offer special UV-protected options if you so desire.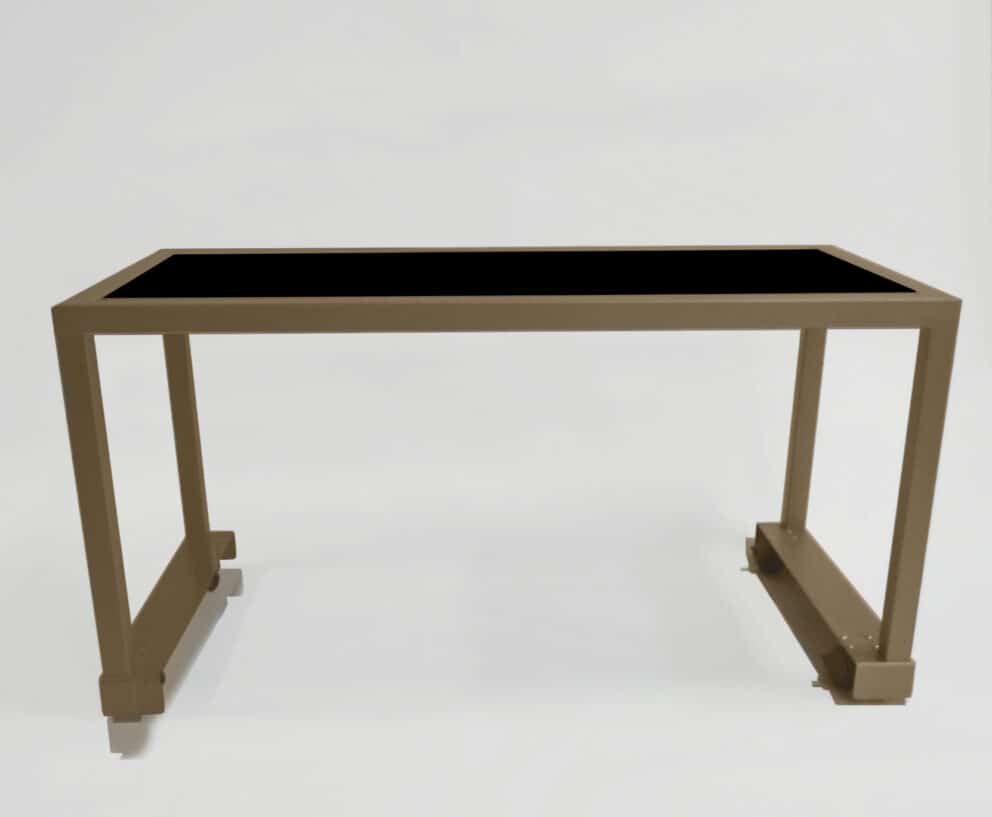 3. Fiber resin is endlessly customizable.
We all know that curb appeal is a major consideration when choosing furniture for the hospitality industry and that is one of the many reasons why we provide fiber resin options at Isinglass Designs. Our fiber resin tabletops are available in a wide array of standard colors, wood grains, and patterns, but can also be made in custom colors, as well, if you desire to bring branding colors into play or don't find quite the right fit for your property among our standard offerings. Additionally, fiber resin panels that contain designs or logos are an option. Imagine your guests grabbing a bite to eat poolside on tables with your design motif incorporated into the tabletops or grabbing a drink from a full bar that includes fiber resin panels with your logo on it.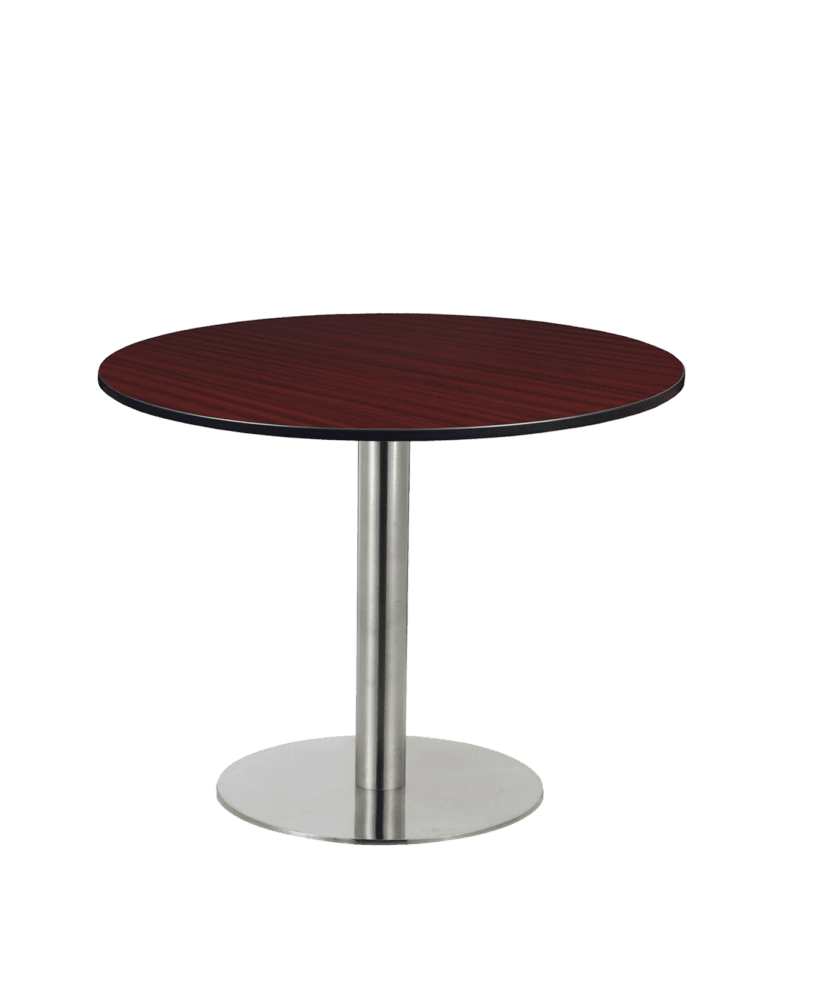 Fiber resin is lightweight and durable, perfect for high-traffic and outdoor areas, and is fully customizable, allowing you to bring your design vision to life. Whether you are furnishing a hotel or resort, outfitting a restaurant, or working as an interior designer for any number of properties, fiber resin might just be the solution you're looking for!