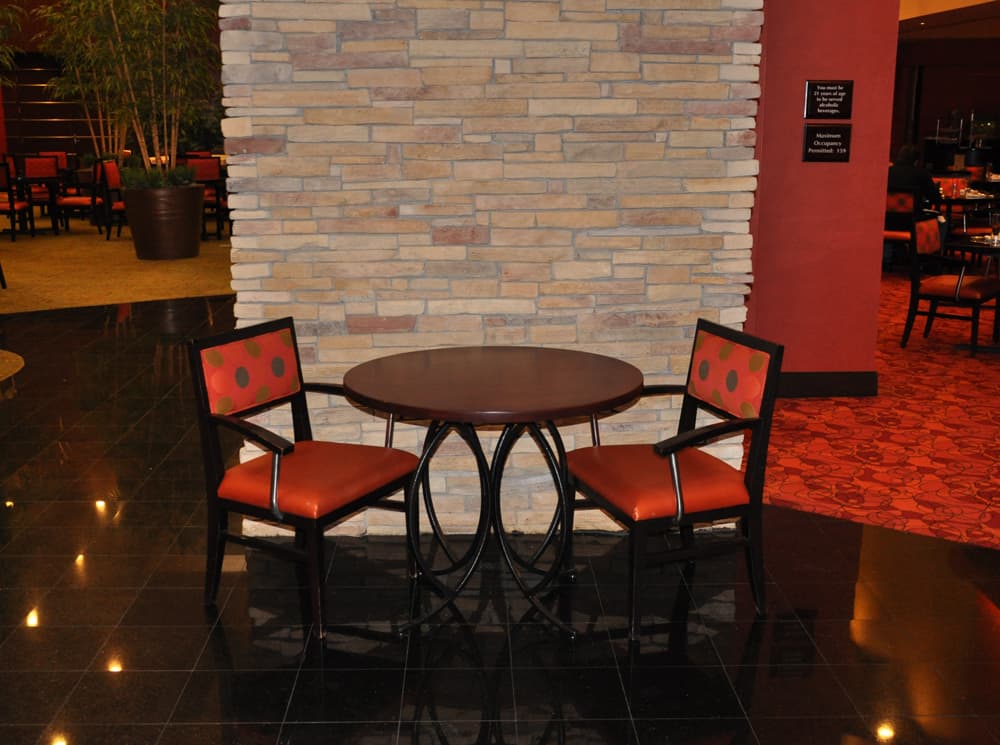 Isinglass Quick Fix: Wood Table Tops
The Hospitality Industry is a busy, face-paced environment. As hard as you try to protect your banquet ware and decor, you truly never know when something will happen and damage will be caused. Don't worry! Isinglass is here to provide you with some quick fixes to repair those little issues to make it look like they never occurred in the first place. Today's focus is solid wood.
Water Stains: most everybody knows that placing a glass onto a wood surface for a long period of time will cause a white ring to form around the base of the glass. These rings are obviously unattractive, and tend to stand out. To be sure that your solid wood table tops continue to look as stunning as possible, go over the ring mark with a cloth that has a little bit of denatured alcohol on it. Make sure the cloth is barely dampened with the alcohol, as too much can dull the finish of the wood. Rub the cloth over the ring until it disappears. To blend the repair blend in with the table top, go over the damaged area and the entire adjacent surface. Good as new!
Worn Edges: this type of damage can be easily fixed quite easily! Color over the worn area with a wood-toned felt-top marker to touch up the area. These markers are available in a variety of colors and tones, so you're sure to find one that matches the color of your wood table top.
Nicks and Dings: lightly sand these areas with 600-grit sandpaper. This will level the unwanted grooves. After that, rub a wax stick (with a color that matches your solid wood as closely as possible) over the area. Scrape off any extra was, and you'll have made your solid wood look brand new again!
Isinglass provides stunning and unique table frames that can be paired with our textured painted glass, quartz or solid wood tops. Our wood tops especially provide an elegant, old-world feel to any look. The wood tops are available in a smooth or distressed finish, and we offer a variety of tones and colors to choose from.