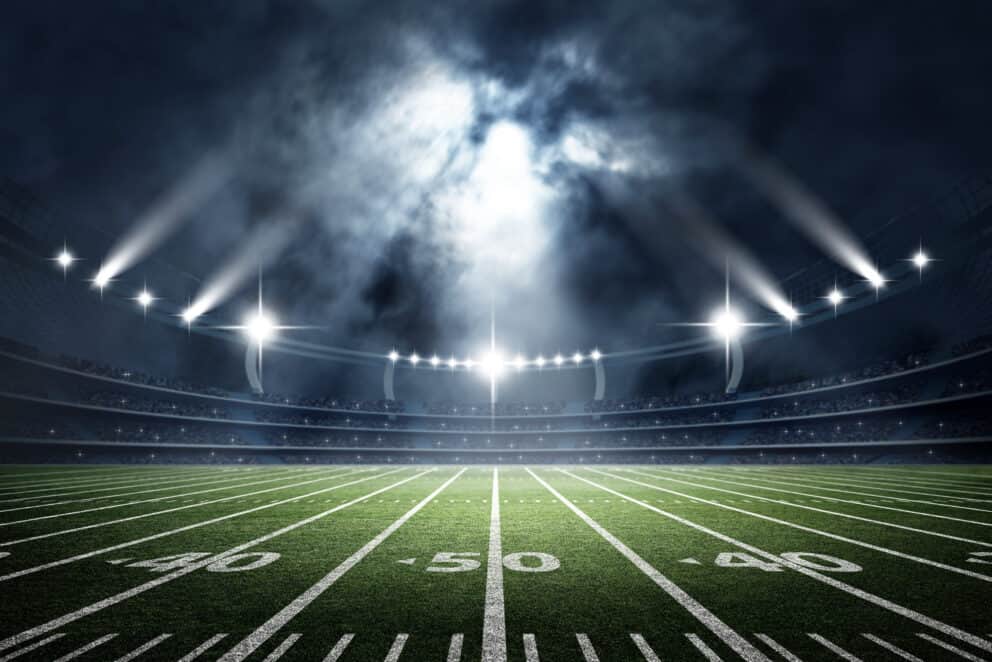 Big Game, Big Headache? Versatile Hospitality Furniture Solutions

Year after year, February brings throngs of the faithful to one lucky city to attend the most highly anticipated event of the sporting world's calendar: The Big Game (you know the one we mean). A long-weekend of revelry—and, ultimately, disappointment for about half the crowd—means a massive influx of visitors and something of a logistical nightmare for the fine folks of the hospitality industry.
How big of a crowd are we talking and what type of impact can they have? Well, it's estimated that downtown Atlanta saw more than 500,000 visitors—including around 150,000 out-of-state visitors—when they played host in 2019. The next year, Tampa Bay-area hotels reported a staggering $14.2 million in revenue for their weekend's worth of hosting duties for the Big Game. This year, conservative estimates from experts predict around $47 million in economic effects after fans clad variously in orange and blue return home and the dust settles on the grid-iron in SoFi Stadium in Los Angeles. That's a whole lot of people and massive economic impact for the hospitality and tourism industries in just one weekend.
With restaurants, event spaces, and hotels working around the clock to provide their patrons with a memorable experience, a little flexibility is required to keep things running smoothly. Isinglass Designs CEO Wayne Poe notes that
One of the main areas of concern for our customers is investing in pieces that are durable, versatile, and look good to boot. Whether they're furnishing a major tropical resort or running Food and Beverage Service for a boutique hotel, the name of the game for our customers is finding pieces that can serve a variety of functions on their property while providing aesthetic appeal. They need options that can serve snacks during a game one weekend and turn around and serve hors d'oeuvres for a wedding the next. That's exactly what we work to provide.

Wayne Poe

While that versatility is even more important than usual when hosting a higher volume of guests who are in town for a national event, it is critical to day-to-day operations, as well. Here are just a few of the solutions that Isinglass Designs has developed to meet that need for versatility, durability, and beauty not just for the weekend of the Big Game, but all year round.
Versatile Furniture Solutions
Grab 'n Go Stations: We developed our Grab 'n Go Stations to be moved and set up with ease wherever they're needed. Products that provide quick setups are indispensable to the hospitality business. Your patrons may not always have time to sit down for a full breakfast or lunch. Enter the Grab 'n Go Stations. These handy stations can be rolled in, already fully loaded with healthy to-go light meals and snacks for your guests' convenience. And when they rush in later in the afternoon and need a quick pick me up, these Grab 'n Go Stations will be just the ticket. Put a smile on their face with this simple and modern approach for take-out. When not in use serving delicious light meals for your guests, our Grab 'n Go Stations are also a great option for showcasing materials about the local attractions and businesses that will help make your guests' stay memorable.
Catering Cabinets: While it's likely possible to sit through sixty minutes of football with no snacks, there doesn't seem to be any pressing need to test that theory as far as we're concerned. Our Catering Cabinets not only serve as mobile snack trays, but as serving stations that can be rolled in at a moment's notice. Our customization options mean that you can create a piece that fits in with the established aesthetic of your property and provide much needed storage when hosting large events. When not in use as serving stations, they can also be moved to a convenient location to provide an elegant storage solution for those items that might not see everyday use.
Back Bars and Mobile Banquet Tables: Now here's a winning combination! Setting up for a large-scale gathering doesn't need to be complicated. Our Back Bars are fitted with heavy-duty casters which means they can be moved to wherever you need them. Pair them with a matching or complementary style from our selection of mobile Banquet Tables, and you have a fully staged beverage and food station anywhere on your property. Plus, when they're not in use for either food or beverage service, they can double as decorative storage in the front of the house. Add artwork and flowers alongside games and books for your guests to enjoy. In other words, keep the Back Bar in areas where guests can enjoy the conveniences you provide, saving those behind-the-scenes storage areas for those items you'd rather your guests not see.
Whether it's the Sunday of the Big Game or a Saturday night wedding reception or something in between, Isinglass Designs has the furniture solutions to keep your property running smoothly—and beautifully.
Want more news about versatile furniture solutions from Isinglass Designs? Let's keep in touch!