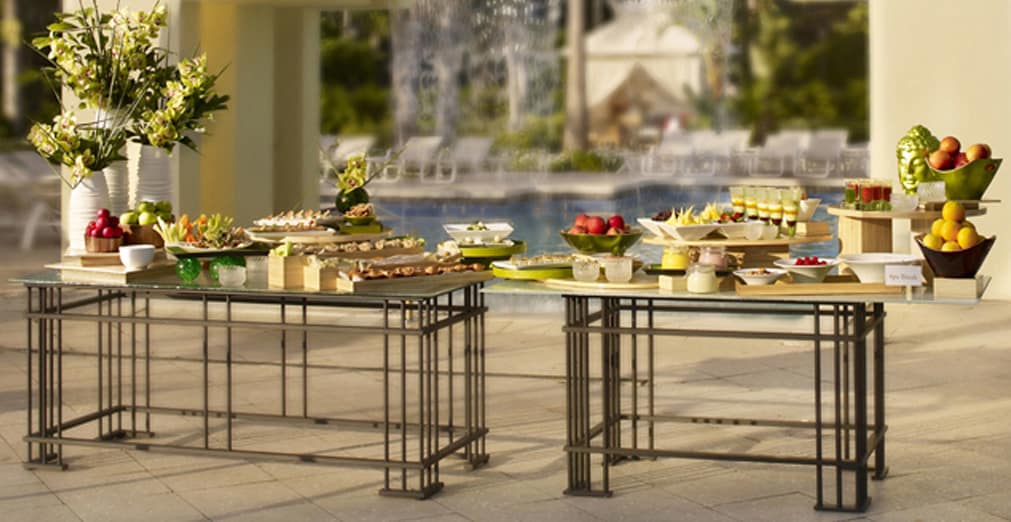 Country clubs are the créme de la créme of venues. They are a place where members go for recreation and socialization. But there's another element to country clubs that should not be overlooked, and that's style. You not only want your members to relax while at their club, but to enjoy the space around them. Has your club appeal been kicked to the curb? Raise the bar with creative food presentations and displays. Below you'll find some examples of products that are beautiful, innovative and truly one-of-a-kind. Elements like these can help to generate conversation about your club. 
Distinct Food Stations That Set You Apart
– Different Shapes, Styles and Sizes –
The Key To Truly Unique Presentations Is Isinglass
Puttin' On The Glitz
Distinctive . . . Impactful . . . Trendsetting . . .

Show Stopping Ice Containers That are Both Fashionable and Functional

The Inspiration Is In The Details . . . 
We offer a myriad of options, styles and choices. 
Isinglass – The Smarter Choice