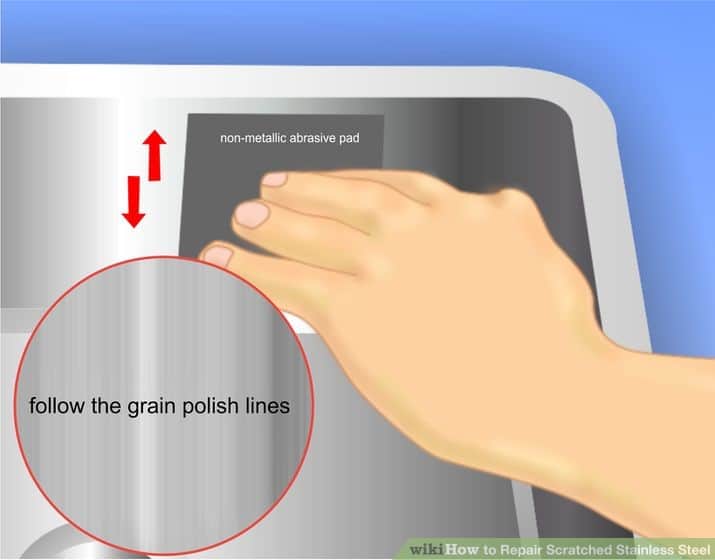 Isinglass Quick Fix: Metal Frames
Stainless Steel provides a clean, timeless, beautiful look. We are proud to offer stunning stainless steel table frames (offered in a variety of different powdercoated colors) that can be mixed and matched with textured glass, solid wood or stunning quartz table tops.
The Hospitality Industry is one that is incredibly fast-paced and every changing. It's understandable that moving our tables from room to room for various events might cause table frames to be scratched! Luckily, we're here to bring you some helpful tips on how to get rid of those scratches, making your Isinglass tables look as amazing as the first day you bought them.
To Remove Minor Scratches:
– Clean the surface well. Using a stainless steel cleaning solution will do the job. Gently buff in the solution with a soft sponge, to be sure the scratch is properly treated.
– Be sure to move the sponge in circular motions as you buff the solution in.
– Wipe away excess cleaning solution and the scratch should be filled in nicely.
To Remove Deep Scratches: 
– For deeper scratches, rough-grain sand paper will need to be used.
– Gently sand over the scratch to wear it down. Don't worry! It will look worse before it gets better!
– As you continue to sand, progressively switch to finer grains of sandpaper. Using finer grain sandpaper as you continue will result in an incredibly smooth finish.
– Once the sanding process has been completed, wipe down the sanded area with either a damp rag, or one that is damp with stainless steel cleaning solution.
– The final step is to apply a polish over the sanded area, to bring back the brilliant sheen that was lost during the sanding process.
Done and done! Good as new. With these helpful tips, you can continue to show off and enjoy your Isinglass tables, despite the wear and tear that comes with the Hospitality Industry.